Keto Diet Mastery: Your Comprehensive Guide to The Ketogenic Diet
What if you could train your body to burn fat more efficiently and speed up your metabolism without restricting calories? If you're struggling to lose those last 5 pounds or wondering why the muffin top just won't budge (despite eating clean and exercising), you may find the answers you're looking for in this keto diet master guide.
What Is the Keto Diet?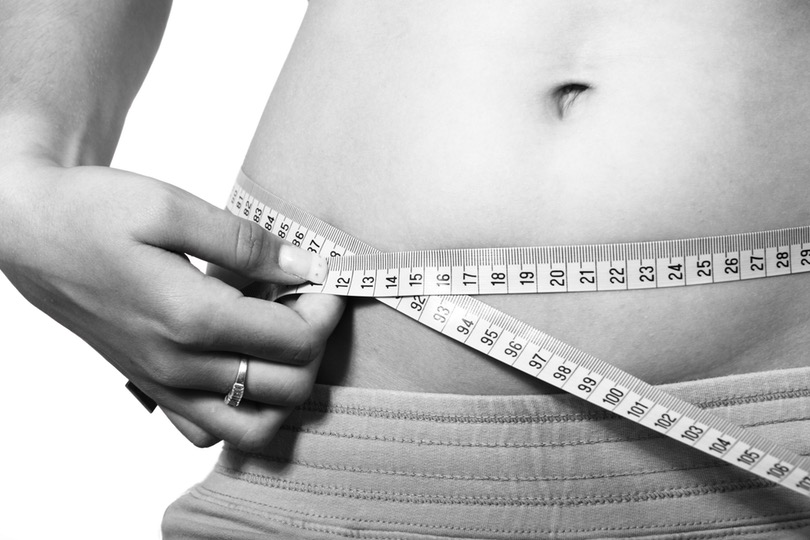 The ketogenic, or keto, diet is a high-fat, low-carb diet that puts your body in a natural fat-burning metabolic state called ketosis (1).
This is done by heavily restricting carbs and focusing on high-fat, moderate protein meals. The classical ketogenic diet contains a 4:1 ratio of fat to proteins and carbs. (2) In other words, the principle of the keto diet is to "eat fat to burn fat."
The keto diet is often grouped with other high-fat, low-carb diets such as the paleo or Atkins diets. But the reason these diets boast fat-burning benefits in the first place is because they promote ketosis. Therefore, the ketogenic diet isn't so much a diet, but more so the basis of these diets, and the biochemical reaction that occurs when you train your body to burn fat for fuel instead of carbs.
While the ketogenic diet has become popular for weight loss, studies have also shown numerous other health benefits of following a keto diet. It may help reverse Type 2 diabetes and reduce symptoms of Alzheimer's disease, depression and autism (3)(4). The keto diet was first used in the 1920s not as a weight loss diet, but a natural treatment to prevent seizures in epilepsy patients (5).
Let's look closer at how the ketogenic diet can turn your body into a fat burning machine and increase energy levels, plus other ways it can improve your health.
How the Keto Diet Works
In order for your body to burn fat for fuel, you must remove the majority of carbs (in most cases, 90 to 95 percent) out of your diet and increase fat intake. Why?
By default, your body generates energy from carbohydrates (glucose), which are stored as glycogen in your muscle tissue and liver (6). You store enough carbs for approximately 24 hours worth of energy (7). Most of us easily replenish our carb stores by eating fruit, vegetables, grains and legumes, so our carb "fuel tanks" rarely get low and we continue burning glucose for energy.
In the case you do run low on glucose, your body will switch gears and begin converting stored fatty acids to ketones, which can be used as a secondary energy source (8). This is why the ketogenic diet is so effective for weight loss. Instead of starving yourself, you're training your body to burn fat for energy.
Since carbs are your body's first choice for energy, the only way to get your body to burn fat for fuel is by getting your body into ketosis. Without stored glucose, your body has no choice but to dip into your fat stores and begin converting those fatty acids to ketones when you need energy (9).
And while we only store enough glucose for about 24 hours of energy, fat can be stored in the body to provide months worth of energy, which is why people can survive fasting (10). The amount of fat your body can utilize for energy will depend on your body composition and fat percentage.
Keeping your body in ketosis for prolonged periods of time teaches your body to burn fat for energy more efficiently, which is how the keto diet can reduce your overall fat mass. It should be noted that the keto diet may not always trigger weight loss, especially if you already have a low body fat percentage.
Why Follow a Keto Diet?
Weight loss isn't the only reason to follow a ketogenic diet. Let's look at some of the other benefits.
A High-Fat Diet Is Good for Heart Health
Wait — doesn't fat raise LDL cholesterol and increase your risk for heart disease?
If that were the case, the keto diet would be the perfect storm for a heart attack. But no reputable study has shown a link between saturated fat and cardiovascular disease (11).
Instead, research shows that low-fat diets high in refined sugar and carbs are far more destructive to the heart and arteries than fat, and have a greater ability to raise blood pressure and cause inflammation.
Since the keto diet removes all processed and starchy carbs, it may serve as both a preventative and therapeutic diet for those at risk for heart disease.
Helps Maintain Healthy Blood Sugar
If you develop a condition related to blood sugar imbalance, such as Type 2 diabetes, your body has stopped properly responding to insulin, the hormone that brings sugar out of your bloodstream and into your cells to be used and stored as energy (13). This is also known as insulin resistance.
While Type 2 diabetes is primarily caused by excess refined sugar and carbs in your diet, it's a condition that can also be reversed by changing the foods you eat (14). Since the ketogenic diet removes most carbs, it gives your body a chance to reestablish and reset the "communication" with insulin, which can improve insulin sensitivity and reverse blood sugar imbalances.
Even as a short-term solution, ketosis may help improve other blood sugar conditions, such as hyperglycemia and hypoglycemia. With the permission (and supervision) of a qualified healthcare practitioner, the keto diet can also be used safely as a long-term protocol for eliminating Type 2 diabetes (15).
Can Improve Cognitive Function
The brain can only use two types of nutrients for fuel: glucose and ketones (16). This is why, despite information that states a certain amount of glucose is needed per day for optimal brain function, a keto diet can actually support cognitive function. In fact, some people report improved focus, concentration and mental alertness when they enter ketosis.
The keto diet has been used for preventing seizures in epileptic patients, especially those who don't respond well to medication. While it's not entirely clear how this process works, research suggests removing carbs and mimicking the effect of starvation may block the neuron channels that lead to seizures (17).
The keto diet may also help patients with degenerative disorders, such as Alzheimer's disease (18). Research shows that with the onset of Alzheimer's, brain cells stop responding to insulin, which causes inflammation in the brain (19). By restricting carbs, the keto diet may help improve insulin sensitivity when it comes to brain function.
Can Improve Skin Health
A high-carb diet (especially when it comes to dairy products and refined sugar) has been shown to trigger sebum (oil) production in the skin, which is a major cause of acne (20). Removing sugar from your diet may also help improve inflammatory skin conditions such as eczema and psoriasis (21). The healthy fat intake on the keto diet also provides the building blocks of healthy skin cells (22).
Can Help Balance Hormones
Since ketosis has the ability to improve how insulin functions, it may improve the rest of your hormones and correct hormonal imbalances, such as polycystic ovarian syndrome (23).
An easy way to understand how your hormones work is to picture them as strands of a spider web: You can't remove one strand without affecting the rest. In other words, when one hormone is out of balance, the rest are negatively impacted — but when the functioning of one hormone is improved, the rest are improved too.
Could Have Anti-Cancer Properties
Cancerous tumors use glucose as a main source of energy to grow (24). For this reason, a keto diet could slow tumor growth in cancer patients of all stages by starving out the cells.
Research shows the keto diet may also enhance a patient's response to chemotherapy. In fact, one study reported an improvement in sleep and emotional functioning in patients undergoing chemo who were also following a keto diet (25).
Can Help Control Food Cravings
We've discussed why the keto diet is beneficial for fat loss, but another way it can contribute to weight loss is by balancing your blood sugar levels, which reduces cravings for carbs (26). Since high fat foods are also richer and more satiating than carbs, you'll also feel full with smaller portions.
Can Boost Metabolism
Some studies suggest ketosis can increase your metabolism by causing even more calories to be expended during the fat-for-fuel burning process (27).
How to Test If You're in Ketosis
In order for the keto diet to work, you'll need to know if you're in ketosis or not. There are several ways to measure ketones in your body.
Urine Testing Strips
Elevated levels of ketones (the acetoacetate group, to be specific) can be instantly detected in your urine using strips such as KetoStrips. After dipping one of these strips into your urine stream, you'll be able to find out which stage of ketosis you're in based on the color guide provided.
You can find keto strips at nearly any drugstore and online through Amazon.
Acetone Breath Analyzer
Ketone breath analyzers allow you to measure your state of ketosis by detecting acetoacetates. A popular brand is Ketonix, which is a rechargeable ketone monitor that can be used over and over again.
Blood Monitor
The ketone blood monitor is the most accurate ketosis testing method. A blood monitor measures your state of ketosis by detecting the amount of beta-hydroxybutyrate (BHB) in your blood, which is one of the primary ketones.(28)
It's a little more invasive than the other keto testing methods, as it requires a prick of blood from your finger. Test kits are around $40, and blood ketone test strips go for roughly $5 each (you'll need one for every time you test).
Types of Keto Diets
There are many different ways to follow a keto diet. Here are the four of the most common.
Standard Ketogenic Diet (SKD)
This standard ketogenic diet is one of the most researched versions of the keto diet and is what we're referring to throughout this article (although, the same principles we've discussed apply to most of the other forms).
The SKD generally includes 5 percent carbs, 20 percent protein and 75 percent fat.
Targeted Ketogenic Diet (TKD)
The targeted ketogenic diet allows you to add extra carbs around workouts, surpassing the SKD 5 percent carb rule, and may be a better option for those who are extremely active and train more than twice per week. The easiest way to see if this is working for you is to keep testing your ketone levels when you add carbs after workouts and make sure that they don't kick you out of ketosis.
High Protein Ketogenic Diet
The high protein ketogenic diet is close to the standard ketogenic diet, but with a higher ratio of protein. The macro count for the HPK diet is roughly 5 percent carbs, 35 percent protein and 60 percent fat.
Cyclical Ketogenic Diet (CKD)
This form rotates ketogenic days with high carb days, usually five ketogenic days followed by two high carb days. Sometimes referred to as ketogenic carb cycling, this version of the keto diet can help maximize fat loss and build muscle.
On high carb days, your body will leave a state of ketosis — but these "carb refeeds" may be more effective for muscle growth than the high protein or targeted keto diet, since glycogen is the nutrient that "feeds" muscles (29). Ketogenic carb cycling is also said to be less of a lifestyle stressor for some people, as the two high carb days make the CKD feel less restrictive and easier to follow.
How to Follow a Keto Diet
Since each person has a different body fat percentage and nutrient requirements, there is no one-size-fits-all caloric or macronutrient rule for getting into ketosis.
For example, athletes who train four to five times per week will still be able to enter a state of ketosis by eating a higher percentage of carbs, compared to someone who's mostly sedentary.
The amount of carbs you're allotted each day and the best type of keto diet for you to follow will depend on:
Your current weight
Your current body fat percentage
Your height
Your gender
Your fitness and activity levels
Your fitness and health goals (for example, bodybuilders may experience more muscle gain from a cyclical ketogenic diet versus a standard keto diet)
If you're not already a keto pro, you can calculate your personal optimal macronutrient ratios by using this ketogenic calculator.
What Foods Are Off-Limits on a Keto Diet?
❌ Grains: Any type of whole grain or grain-based product (pasta, bread, cereal, rice, etc.)
❌ Fruit: All fruit (a few blackberries or strawberries are the exception if you're not at your total carb percentage for the day since they're lower in sugar)
❌ Root veggies: Potatoes, sweet potatoes, parsnips, yams, carrots
❌ Beans and legumes: Lentils, garbanzo beans, peanuts, peas, kidney beans, navy beans
❌ Unhealthy fats: The keto diet encourages healthy fats, not unhealthy fats like those found in refined vegetable oils, such as canola, soybean, sunflower and peanut oil
❌ Processed foods: Avoid anything in a package or box, because it will most likely contain either a grain, sugar alcohols such as xylitol, refined sugar or all of the above
❌ Condiments: Conventional salad dressings, ketchup and sauces are generally high in carbs
❌ Alcohol: Since alcohol is a carbohydrate, even one glass of wine or a beer can throw you out of ketosis
What Can You Eat on a Keto Diet?
So…what can you eat on the keto diet? The answer is: Plenty!
✅ Meat: Beef, elk, bison, bacon, ham
✅ Fatty fish: Wild salmon, halibut, sardines, mackerel
✅ Poultry: Chicken, organic eggs
✅ Nuts and seeds: Almonds, walnuts, macadamia nuts, cashews, flaxseeds, pumpkin, chia seeds
✅ Healthy fats: Avocado, coconut oil, extra virgin olive oil, avocado oil
✅ Low carb vegetables: Leafy greens, onions, tomatoes, peppers, broccoli, asparagus
✅ Condiments: Herbs and spices such as turmeric, black pepper, basil, mint, parsley, cilantro, mustard seed
The easiest way to get started on a keto diet is to stock your kitchen with keto-friendly foods, and get rid of any foods that may tempt you into deviating from your keto meal plan.
If you're looking for keto recipes, we've got you covered. Dishes like slow cooker beef bone broth and keto pizza can fit into just about anyone's meal plans.
Keto Side Effects
If you've recently adopted the keto diet, you may be feeling a variety of side effects including nausea, dizziness, constipation, headaches and irritability.
This is your body's natural reaction to removing carbs from your diet, and we promise the symptoms are temporary.
Also known as keto flu, it's a natural reaction that occurs when your body switches from burning glucose as energy to burning fat.
Is Following the Ketogenic Diet Dangerous? Ketosis vs. Ketoacidosis
Ketosis is sometimes mixed up with ketoacidosis, which is a dangerous health condition that can turn your blood too acidic and lead to serious health problems, including death (30).
Ketoacidosis happens when your body fails to produce enough insulin, which is more commonly seen in those with Type 1 diabetes. It can also occur in those with Type 2 diabetes if diet and insulin levels aren't being properly monitored (31).
On the other hand, when done properly, nutritional ketosis can improve insulin function, and people who don't have blood sugar imbalances aren't typically at risk for ketoacidosis (32).
Who Should Not Follow the Keto Diet
A word of caution: If you're starting a new dietary plan, especially if it's for a condition or disease, it's best to consult a professional about your options.
Pregnancy and breastfeeding can be times of extreme physical vulnerability, and unless medically prescribed by a doctor, the ketogenic diet could do more harm than good. Likewise, certain conditions respond better to high carb and lower protein diets (like certain hormone imbalances or autoimmune diseases), so consider your individual circumstances above all else.
Get Started on the Keto Diet
Armed with knowledge, your keto food list and plenty of keto recipes, you should be ready to give the keto diet a try! Once your body adjusts, you'll see increased energy levels, rapid fat burning and all the positive effects that come with ketosis.